COCHET: Automatic installation of powder painting
Agricultural / / Surface treatment / Drying and polymerizing ovens
Brumification with osmosis water. For pieces up to 13 meters.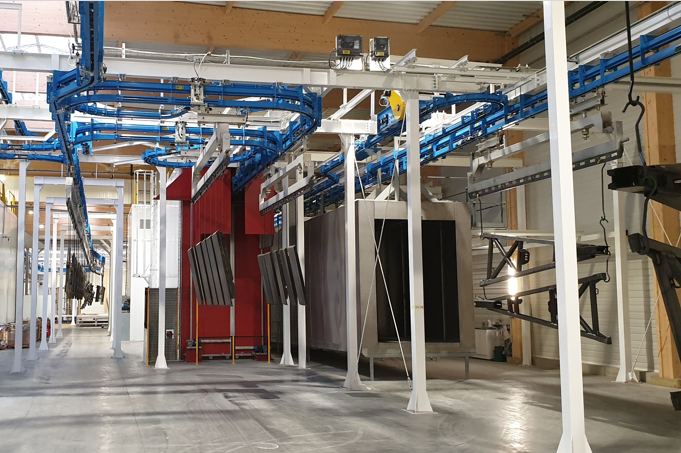 THE CHALLENGE
The Cochet company, manufacturer of agricultural equipment and materials for the maintenance of green spaces, needed to complete and update its surface treatment line, for which it has placed its trust in GEINSA.
THE SOLUTION
The new equipment consists of a four-stage treatment tunnel plus a mist enclosure, an osmosis and demineralized water production system, a moisture drying oven and a polymerization oven. The line is completed with an electrical cabinet with a programmable automaton and touch screen.

Motorized doors have been installed at the inlet and outlet of the ovens to prevent heat leakage to the outside. Likewise, active hoods have been installed for air suction during the automatic opening of the doors controlled by PLC.

The facility includes a telecare system for reliable communication in real time.