GIMENEZ GANGA: Surface treatment and powder painting line
Industrial / / Surface treatment / Drying and polymerizing ovens
Surface treatment line with QUALICOAT, SEASIDE and QUALIMARINE seal.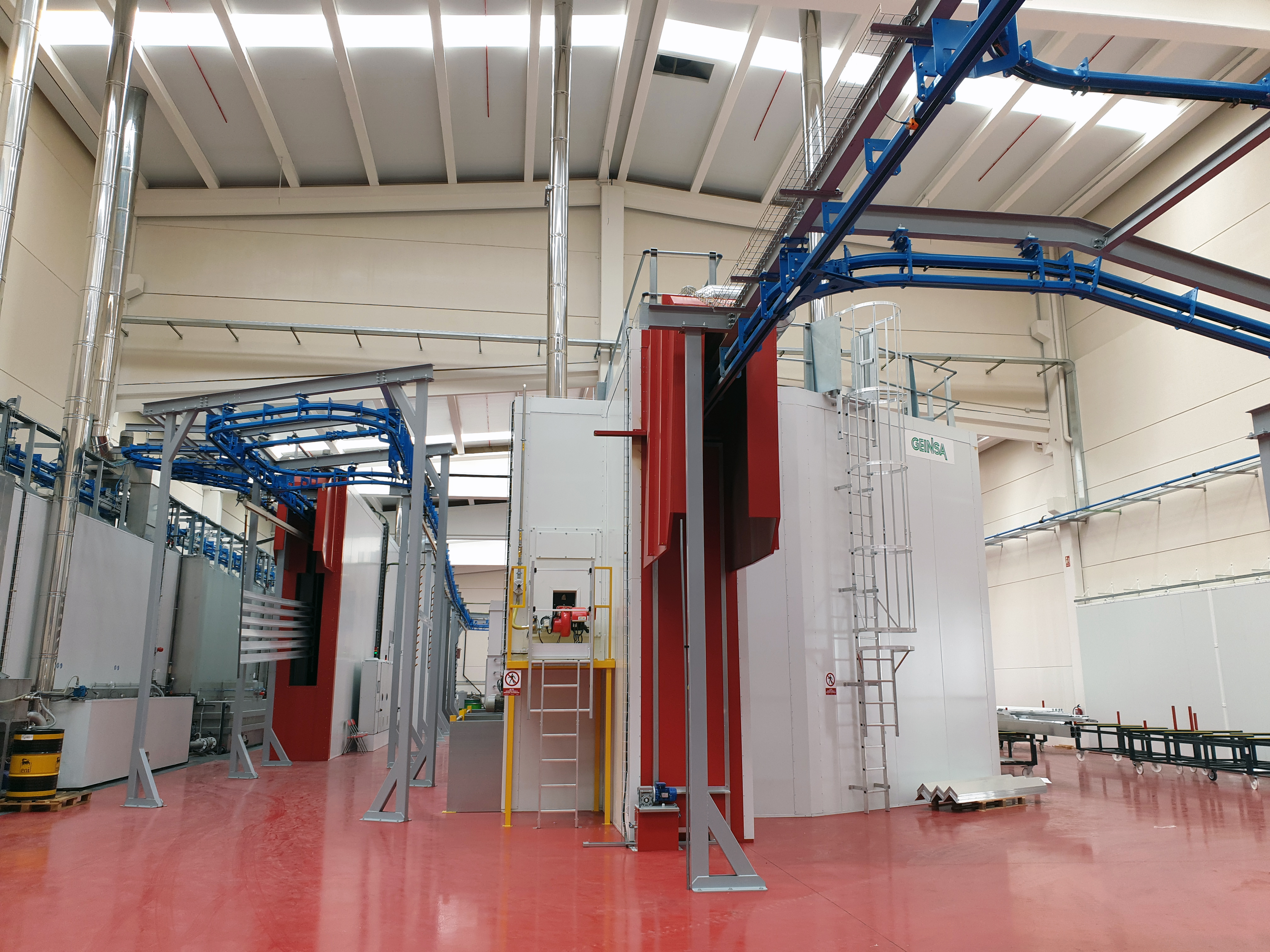 THE CHALLENGE
Installation of a surface treatment and powder painting line. Different processes: multimetal, aluminum or mixed.
THE SOLUTION
The facility includes a nine-stage surface treatment tunnel using a double-tank system, osmosis water equipment and oil separator, fogging system, a moisture drying oven, a gelling oven and a polymerizing oven. The equipment is completed with a double-rail overhead conveyor of parts, a control cabinet with PLC and touch screen. The tunnel is ready to obtain the QUALICOAT SEASIDE and QUALIMARINE certifications. Tele-assistance allows to provide service in the shortest time, facilitating consultations and predictive maintenance. In the surface treatment and drying facility supplied by Geinsa, the parts are moved by means of a double rail overhead conveyor and introduced into the treatment tunnel.