HAULOTTE: Integration of a new booth and improvements in painting installation
/ Painting booths
Paint booth with regularization of atmospheric conditions and modification of the mixing booth.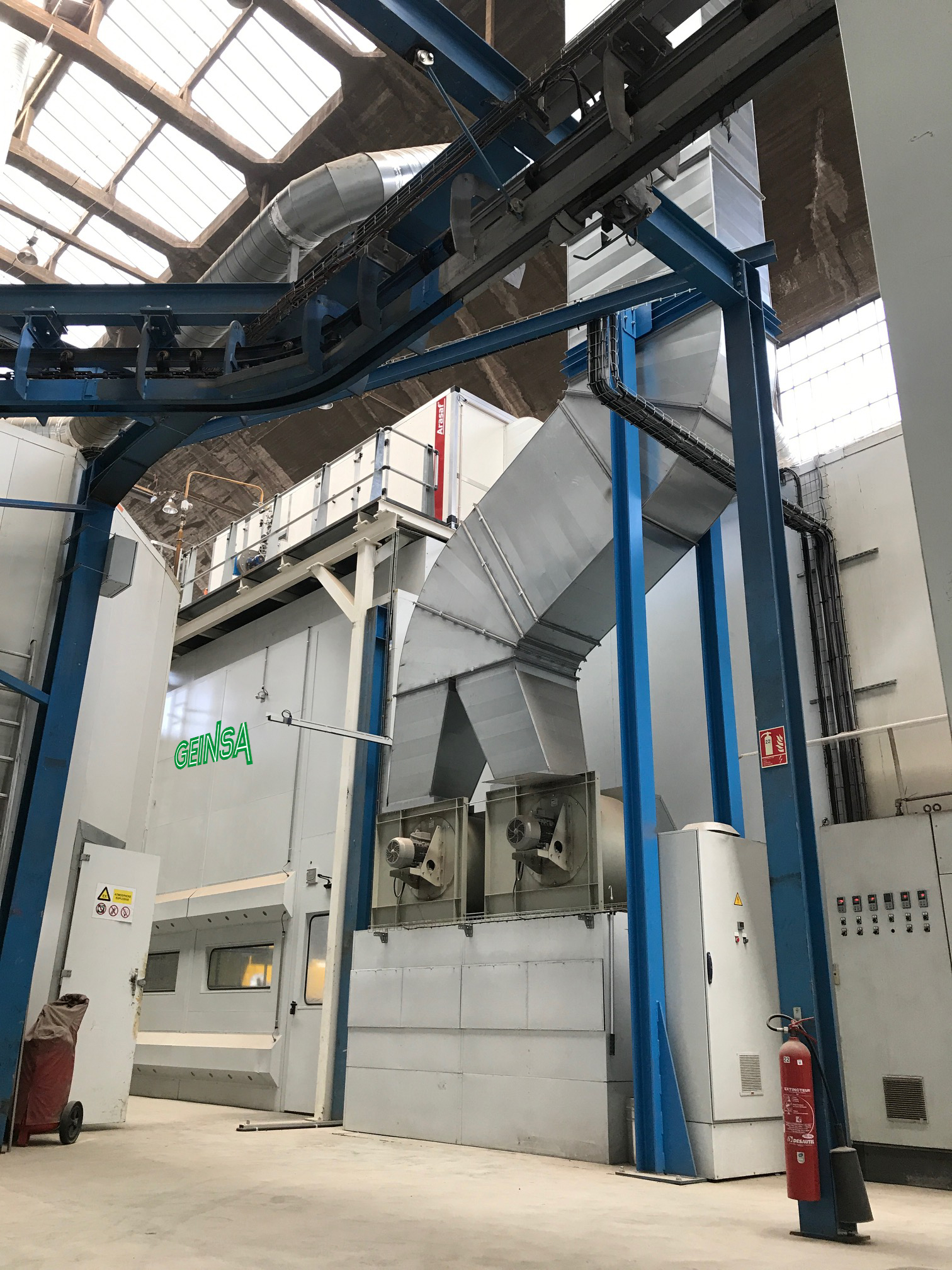 THE CHALLENGE
Replacement of the liquid paint booth integrated in the automatic painting installation previously supplied by GEINSA. Modification of the SAS before and after the cabin.
THE SOLUTION
The cabin is equipped with air conditioning equipment designed to regulate relative humidity through evaporative panels. Regarding the extraction, Atex elements were installed, as well as lighting lamps with LED technology prepared for Atex environments. The cabin is controlled by PLC and touch screen.