LA PIÑA: Installation of powder paint for agricultural machinery
Agricultural / / Surface treatment / Drying and polymerizing ovens / Painting booths
Aesthetics and durability for parts, spare parts and agricultural machinery.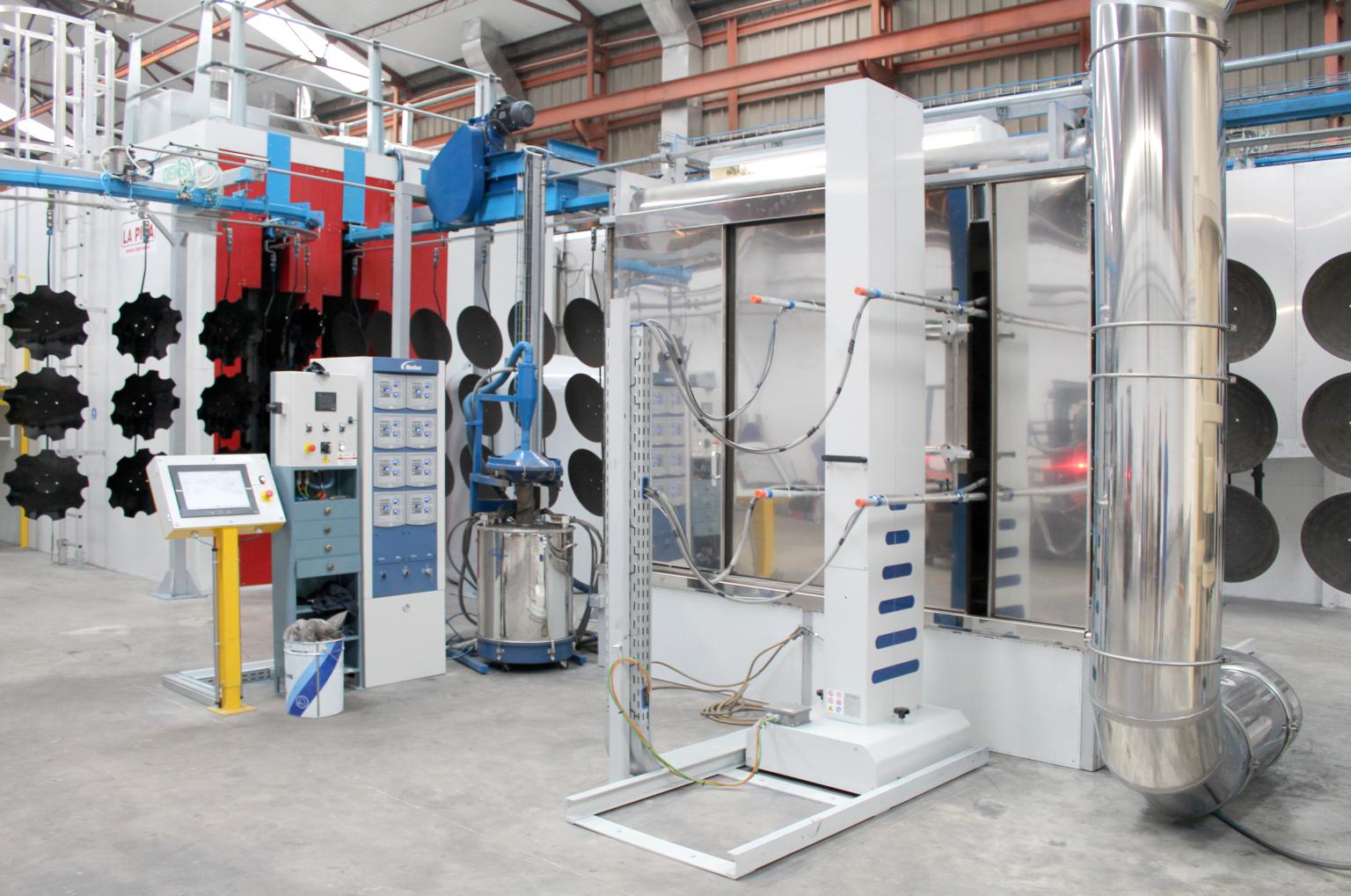 THE CHALLENGE
Manage pretreatment and painting operations internally instead of resorting to subcontracting.
THE SOLUTION
Supply and assembly of a simple solution but with advanced technology. The facility consists of a treatment tunnel with nanotechnological products, a humidity drying oven, a cabin for electrostatic application of powder paint with cyclone and absolute filter, a paint polymerization oven and overhead conveyor. All the elements of the line have been designed and incorporate technology focused on energy efficiency and minimization of environmental impact.