AAF INTERNATIONAL: Painting line for steel pieces
Industrial / / Surface treatment / Drying and polymerizing ovens / Painting booths / Powder Paint Booths
Improvement of the finishing of steel parts for the filtration industry.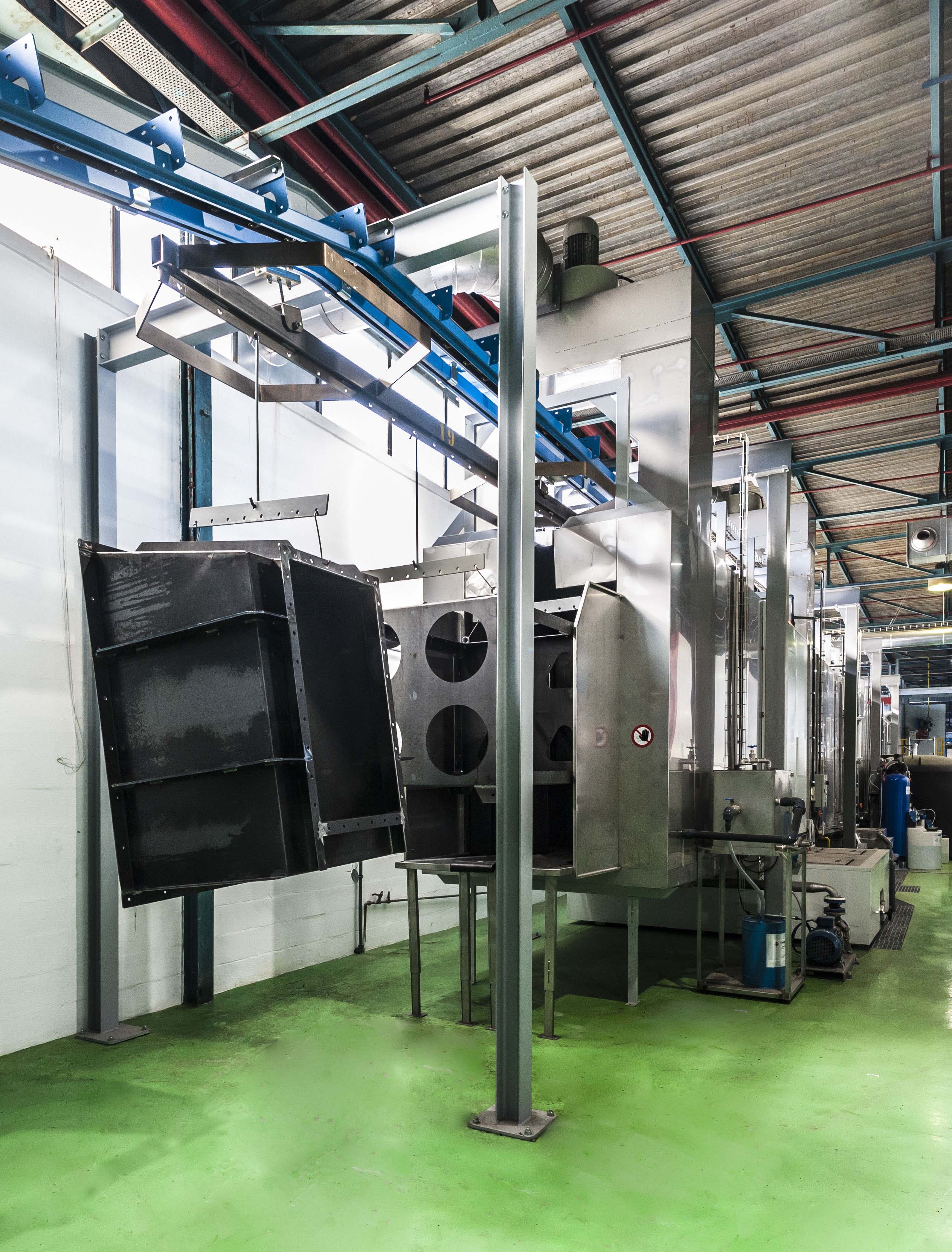 THE CHALLENGE
Improve the surface finishing quality of the parts and optimize production.
THE SOLUTION
Installation of a surface treatment line consisting of a treatment tunnel with its corresponding osmosis water production equipment and oil separator, a drying oven, a polymerization oven and a conveyor circuit. The line is controlled from a general electrical cabinet with PLC and touch screen. The equipment is completed with a quick color change powder coating booth.